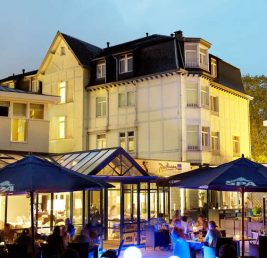 Vacature details
Job ID 884

Ervaring

< 1 Jaar1-2 jaar
Stage omschrijving
Stage assistant Director of Sales
We are currently recruiting a trainee Assistant Sales Manager to strengthen the commercial team of our hotel. The main apprenticeship inclement, but are not limited to:
To assist the Sales Director in all aspects of the hotel, active and aggressive sales team initiatives to maximize the total revenue from the hotel by supervising income generating activities, according to the company's sales plan.
Provides feedback to the post of director of sales on local market conditions.
Participates in the revenue management of meetings.
Contributes to the preparation and management of the local budget.
assist in recruitment, supervision and evaluation of sales managers.
Vergoedingen:
Remuneration / allowance is only for students of non-Belgium schools/education.
Or accommodation or 400 euros per month
Vereisten:
Dynamic and results-oriented person
Convince the leadership skills
To further develop the capacity and effectiveness of the sales team of local sales
To be highly concentrated sales
Active sales and the fight against the competition on the market
To have a strategic vision and an understanding of the hotel business in general
Fluent french(B1 of hoger), Dutch would be an asset
Min. 5 months
Wij reageren binnen 24 uur op jouw reactie. Indien nog niks ontvangen dan is onze e-mail misschien in je spam terecht gekomen.
Zorg ervoor dat wij als veilige afzender in jouw email geregistreerd staan. Dit om de communicatie te bevorderen.
Vereiste vaardigheden
Andere stage vacatures die je mogelijk interessant vindt