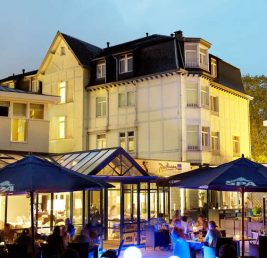 Vacature details
Job ID 886

Ervaring

< 1 Jaar1-2 jaar
Stage omschrijving
Executive Housekeeping internship training in Spa, Belgium 
The hotel is currently looking for an Executive Housekeeping Management trainee to support the Executive Housekeeper.
The main tasks and responsibilities during the training ship are consisting of:
Acquiring the knowledge of the departmental standards
Assisting in checking & controlling cleaned rooms
Control the public areas and make sure they are in good conditions
Support with making timesheet / plannings taking into considering the occ. forecasts
Suppoort the cleaning maids with their daily tasks in order to ensure a max. of guest satisfaction
Assist the executive Housekeeper in daily tasks (such as fo ex. laundry, store keeping etc.)
Replaces the Executive housekeeper in her absence.
Period can be discussed
Vergoedingen:
Remuneration / allowance is only for students of non-Belgium schools/education.
Or accommodation or 400 euros per month
Vereisten:
Highly motivated and enthusiastic
A natural and influential Yes I can attitude
Current French, written and oral
Willingness to learn and support others
Condition:
Internship must be validated by a school
Internship as from 2 months
Accommodation & meals provided
Wij reageren binnen 24 uur op jouw reactie. Indien nog niks ontvangen dan is onze e-mail misschien in je spam terecht gekomen. Zorg ervoor dat wij als veilige afzender in jouw email geregistreerd staan. Dit om de communicatie te bevorderen.
Vereiste vaardigheden
Andere stage vacatures die je mogelijk interessant vindt