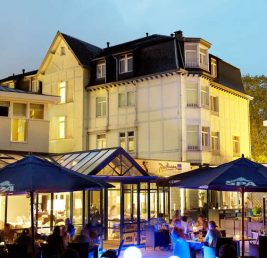 Vacature details
Job ID 887

Ervaring

< 1 Jaar1-2 jaar
Stage omschrijving
Covers 3 departments:
Reservations (Individual & Groups) & Revenue
Front Office (Day & Night)
Housekeeping management 
Reservations
The trainee participates to the daily operations of the Reservations Department.
He will be in charge of:
Handle requests & reservations
Reservations by telephone, email and fax
Recording into Opera system
Review the arrivals of the day
Prepare VIP list for the next day
Deal with requests to make the stay of the guest more comfortable
Front Office
Learn the procedures of checking in and out of groups and individual guests
Procedures of reservations, credit policies, VIP cashier and security
Advance booking
Participate in administrative routines
Telephone skills
After the introductory training program, the trainee should work as any other new Front Office Clerk
Guest Relation
Housekeeping
Assist in all aspects of daily housekeeping operations.
First 10 days : learning of cleaning room, bathroom & standards
Opening of the day & distributing tasks to room attendants
Closing of the day
Room Supervision & check
period is for at least 4 months and could be discussed.
Vergoedingen:
Remuneration / allowance is only for students of non-Belgium schools/education.
Or accommodation or 400 euros per month
 Vereisten:
Dynamic and results-oriented person
Convince the leadership skills
To further develop the capacity and effectiveness of Rooms Division
To be highly concentrated
To have a strategic vision and an understanding of the hotel business in general
probably previous experience
Medium in french, Dutch would be an asset
We will respond within 24 hours! Please check your inbox and spam box.
Add us as save sender to increase communications between one another! 
Vereiste vaardigheden
Andere stage vacatures die je mogelijk interessant vindt