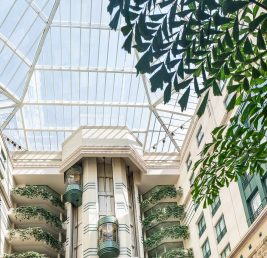 Vacature details
Job ID 2163

Ervaring

< 1 Jaar1-2 jaar
Stage omschrijving
Stage hotel beveiliging in Brussel.
Your main tasks will involve:
Written reports involving security related incidents and guest or employee accidents
Handle complaints, investigates, and thoroughly reports on guests or employees
Ensure that routines and procedures are in place
Maintain hotel key management procedures
Complete worker's compensation claims that occur on duty by investigating to determine how the accident occurred
Ensure that all potential and real hazards are communicated and taken care of immediately.
Apply hotel regulations, adhering to existing laws and regulations for safety, security and prevention.
Duur: minmaal 4 maanden
Vergoeding:
Maaltijd tijdens dienst
Stagevergoeding: alleen voor niet-Belgische studenten
Profiel:
Requirements:
Customer oriented and open
Problem-solving skills
Organized and multi-tasking
Be planned oriented and efficient
Have a team spirit and at the same time be independent
Professionalism
Initiative and flexible
Excellent communication and social skills
Fluent in English and French
Have a genuine "Yes I Can!" attitude
Be enrolled in a school/university and provide an internship agreement
We will respond within 24 hours! Please check your inbox and spam box.
To successfully receive further communications regarding your submission, please add kantoor@sterrenstages.nl to your address/contacts
Vereiste vaardigheden
Andere stage vacatures die je mogelijk interessant vindt