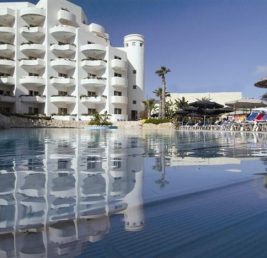 Vacature details
Stage omschrijving
Jouw uitdagende zelfstandige front office – receptiestage in modern 4 sterren Wellness hotel op Malta
This hands on internship is very important to us.
You will be the first and last person guests will see when entering or leaving our hotel.
You must feel the guests most welcome and obtain our highest possible standards.
Your study project can be spoken of.
Please note that our internships are for at least 20 weeks.
Start can possibly be discussed
Vergoedingen:
3 Meals a day. Including days off
Coffee, tea and water during working hours
Uniform
Helaas geen stagevergoeding. Gebruik Erasmus+ indien je een beurs nodig hebt. Vraag je opleiding hierom.
Gedeelde kamer in appartement in buurt hotel
Jouw Profiel:
Relevante opleiding
Engels dient goed te zijn in woord en schrift
Frans sprekend is een plus!
>18 jaar
Langer van huis kunnen zijn
Een kamer met een andere student kunnen delen
Eerdere ervaringen zijn een plus
Enthousiast en leergierig
Stageduur van minimaal 800 uur = 5 maanden
Interesse? Reageer direct! Stuur daarbuiten je CV (bij voorkeur aangemaakt via Europass: https://europass.cedefop.europa.eu/editors/en/cv/compose ) en motivatie brief apart naar ONS . 
Sterrenstages verzorgt en onderhoudt de voorselectie voor deze organisatie.
Wat doen wij? Vooraf hebben wij al het bedrijf gecontroleerd om te zien of deze aan de kwaliteit voldoet welke wij minimaal van een bedrijf verlangen. Wij bekijken jouw CV en motivatie.  Tijdens een gesprek behandelen wij jouw cv, motivatie en reeds opgedane werkervaringen.
Op basis van dit alles kijken wij of je geschikt bent voor de baan en de organisatie. Wij presenteren jouw gegevens aan het bedrijf en wanneer zij akkoord gaan kan je alles gaan regelen voor deze onvergetelijke baan.
Wij blijven beschikbaar voor advies, vragen etc.
Voor je cv/motivatie aanpassingen, presentatie, advies vragen wij een bescheiden bijdrage van 99 euro. Deze hoeft pas betaald te worden indien het bedrijf akkoord gaat met jou als hun nieuwe werknemer.
Als het bedrijf een gesprek met jou wenst dan vragen wij op voorhand het bedrag.
Als het bedrijf alsnog niet akkoord gaat met jouw sollicitatie, storten wij het bedrag retour of na overleg leggen wij jou bij een ander bedrijf voor.
Wij reageren binnen 24 uur op jouw reactie. Indien nog niks ontvangen dan is onze e-mail misschien in je spam terecht gekomen.
Zorg ervoor dat je onze emails ontvangt. Voeg daarom info@sterrenstages.nl en kantoor@sterrenstages.nl toe aan je adressen/contactpersonen
Vereiste vaardigheden
Andere stage vacatures die je mogelijk interessant vindt