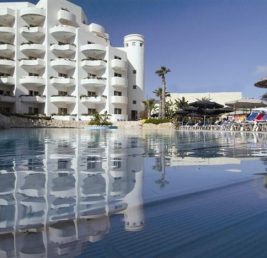 Vacature details
Stage omschrijving
Taken zijn gebaseerd rondom de hotel operatie:
Answering queries on the F&B Outlets of the hotel over the phone and via e-mail
Coordinating – F&B Outlet Operation Schedules
Compilation of Menus and Tent Cards for the restaurants including print
Printing and issuing of Booking Sheets for each restaurant (6 in total for the hotel) for every service period
Compiling the daily task for F&B Operation
Assisting with the hotel's digital signage and other signage for restaurants, café, conference and events
Updating booking sheets of Events / Restaurants
Liaising with the F&B Manager and Asst. F&B Manager in inputting time sheets on our payroll system for Restaurant Outlets
Following up Training Schedules and updating Training Records for F&B Staff
Duur: 4-6 months
Benefits:
Meals
Shared Lodging
Clothing
Jouw profiel:
Relevant study like Hotel Management
Future MT member aspirations
Fluent in English
Other languages are a plus
Computer literate
Jouw profiel:
Engels op B2 niveau
Andere talen zijn een plus
Ruim voldoende ervaring met automatisering en programma
Cijfermatig onderlegd
MT aspiraties
Relevante opleiding zoals Hotelschool
Hoog service gehalte
Interesse? Reageer direct! Stuur daarbuiten je CV (bij voorkeur aangemaakt via Europass: https://europass.cedefop.europa.eu/editors/en/cv/compose ) en motivatie brief apart naar ONS . 
Sterrenstages verzorgt en onderhoudt de voorselectie voor deze organisatie.
Wat doen wij? Vooraf hebben wij al het bedrijf gecontroleerd om te zien of deze aan de kwaliteit voldoet welke wij minimaal van een bedrijf verlangen. Wij bekijken jouw CV en motivatie.  Tijdens een gesprek behandelen wij jouw cv, motivatie en reeds opgedane werkervaringen.
Op basis van dit alles kijken wij of je geschikt bent voor de baan en de organisatie. Wij presenteren jouw gegevens aan het bedrijf en wanneer zij akkoord gaan kan je alles gaan regelen voor deze onvergetelijke baan.
Wij blijven beschikbaar voor advies, vragen etc.
Voor je cv/motivatie aanpassingen, presentatie, advies vragen wij een bescheiden bijdrage van 99 euro. Deze hoeft pas betaald te worden indien het bedrijf akkoord gaat met jou als hun nieuwe werknemer.
Als het bedrijf een gesprek met jou wenst dan vragen wij op voorhand het bedrag.
Als het bedrijf alsnog niet akkoord gaat met jouw sollicitatie, storten wij het bedrag retour of na overleg leggen wij jou bij een ander bedrijf voor.
Wij reageren binnen 24 uur op jouw reactie. Indien nog niks ontvangen dan is onze e-mail misschien in je spam terecht gekomen.
Zorg ervoor dat je onze e-mails ontvangt. Voeg daarom info@sterrenstages.nl en kantoor@sterrenstages.nl toe aan je adressen/contactpersonen
Vereiste vaardigheden
Andere stage vacatures die je mogelijk interessant vindt