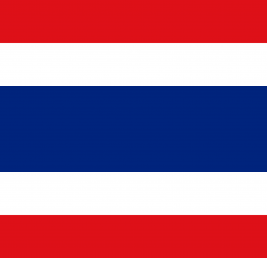 Vacature details
Job ID 1208

Huidige niveau

StudentGraduate
Stage omschrijving
Management trainee F&B op Samui resort
Training, learning and creating a life style atmosphere in our restaurants and other F&B related outlets.
Duur:minimaal 6 maanden
Vergoedingen:
Monthly Allowance of 7.500 THB
Housing Allowance or accommodations provide( 5.000-8000 THB depends on location)
100% share of service charge
2 days off per week
Public holidays
Visa and Work permit (for foreign interns)
And additional benefits based on duration of internship
3 meals per day
Uniform and laundry
Vereisten:
Excellent English plus a 2nd or 3rd language (preferably German)
Must be a confident and lively communicator with strong customer service skills
Experience in FO or F&B is an advantage
Is organized, good multi-tasker, and can think in his/her feet
Creative problem solver and must possess high degree of initiative
Interesse? Reageer direct! Stuur daarbuiten je CV (bij voorkeur aangemaakt via Europass: https://europass.cedefop.europa.eu/editors/en/cv/compose ) en motivatie brief apart naar ONS . 
Sterrenstages verzorgt en onderhoudt de voorselectie voor deze organisatie.
Wat doen wij? Vooraf hebben wij al het bedrijf gecontroleerd om te zien of deze aan de kwaliteit voldoet welke wij minimaal van een bedrijf verlangen. Wij bekijken jouw CV en motivatie.  Tijdens een gesprek behandelen wij jouw cv, motivatie en reeds opgedane werkervaringen.
Op basis van dit alles kijken wij of je geschikt bent voor de baan en de organisatie. Wij presenteren jouw gegevens aan het bedrijf en wanneer zij akkoord gaan kan je alles gaan regelen voor deze onvergetelijke baan.
Wij blijven beschikbaar voor advies, vragen etc.
Voor je cv/motivatie aanpassingen, presentatie, advies vragen wij een bescheiden bijdrage van 99 euro. Deze hoeft pas betaald te worden indien het bedrijf akkoord gaat met jou als hun nieuwe werknemer.
Als het bedrijf een gesprek met jou wenst dan vragen wij op voorhand het bedrag.
Als het bedrijf alsnog niet akkoord gaat met jouw sollicitatie, storten wij het bedrag retour of na overleg leggen wij jou bij een ander bedrijf voor.
Wij reageren binnen 24 uur op jouw reactie. Indien nog niks ontvangen dan is onze e-mail misschien in je spam terecht gekomen.
Zorg ervoor dat je onze emails ontvangt. Voeg daarom info@sterrenstages.nl en kantoor@sterrenstages.nl toe aan je adressen/contactpersonen.*
Vereiste vaardigheden
Andere stage vacatures die je mogelijk interessant vindt