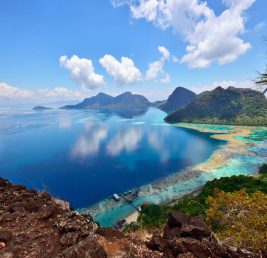 Vacature details
Stage omschrijving
Trainee Assistant Housekeeper in Maleisie
GENERAL MISSION
• To assist the Executive Housekeeper in planning, organizing the overall public area, guestrooms, laundry and linen room operations as well as maintaining established standards according to our hotel.
• To assist the Executive Housekeeper in coordinating the Housekeeping operations on Guestrooms, as well as to maintain high quality standard in accordance to Pullman Standard.
• Directing and supervising the four sections, seeing those job assignments are done on time and guided by set housekeeping rules and regulations.
RESPONSIBILITIES AND MEANS
• To ensure that all employees report for duty punctually wearing the correct uniform and name badge at all times.
• To assist in the building of an efficient team of employees by taking an active interest in their welfare, safety and development.
• Assist in the responsibility of planning and co-ordination functions, has to lead, train, motivate and inspire employees.
• To ensure that all employees provide courteous and professional service at all times.
• To assist in the training of the employees ensuring that they acquire the necessary skills knowledge communication to perform their duties with the maximum efficiency.
• To supervise the employees within the department, ensuring that the correct standards and methods of service are maintained as stated in the Department's Operations Manual.
• To ensure that the Department's Operational Budget is strictly adhered to and that all costs are strictly controlled.
• To ensure that all employees have a complete understanding of and adhere to the Hotel's Employee Rules and Regulations.
To encourage energy conservation.
• To ensure that all employees have a complete understanding of and adhere to the Hotel's policy relating to Fire, Health and Safety.
• To carry out any other reasonable duties and responsibilities as assigned.
• Greets and be courteous to all guest and colleagues, uses eye contact and always offers assistance.
ADMINISTRATIVE RESPONSIBILITIES
• To ensure that standards are in accordance with the operations manual.
• To read the communication book on daily events of all sections in housekeeping i.e. public area , guest floor , florist , uniform , mini-bar and laundry.
• To schedule staffs annual leave and overtime.
• To compile and post daily work schedules.
• To investigate and submit report on guest comments.
TECHNICAL RESPONSIBILITIES
• Manage public area, guestroom floors, linen room and laundry with a minimum of Executive Housekeeper's consultation, thereby training him / her self as well.
• Approach duties with an open mind, positive attitude and enthusiasm, thereby setting an example for others to emulate.
• Make available equipment/cleaning materials generally required for effective output.
• Check VIP blockings prior to the arrival and during occupancy period. Check random vacant and occupied rooms.
• Provides an atmosphere of respect and dignity of labor to encourage employees to take pride in their work and enjoy a sense of satisfaction on a job well done.
• Assist in the periodic linen, furniture/fixture and equipment (FF&E) inventory.
• Acts on behalf of Exec. Housekeeper in her / his absence.
• To inform Exec. Housekeeper of any problem areas that may occur down the chain of authority.
• To maintain strong lines of communication between him/her and the Exec. Housekeeper.
• To control Mini-bar balance operations.
• To conduct daily briefing for room & public area attendants.
• To study and evaluate operation procedures and suggest improvements to the Executive Housekeeper.
• To delegate duties to subordinates.
• To check work performance of subordinates and their grooming standards.
• To conduct orientation for newly recruited staff for public areas, guestroom staff inclusive of use and storage of equipment.
• To Monitor that staff use equipment with care.
• To ensure high standard of cleanliness in guest rooms, public areas, function rooms, F&B outlets, offices, car parks.
• The Co-ordinate and check the work of contractors and attain daily/weekly inspection.
• To liase with F & B and Engineering Department for function activities.
• To issue job and repair orders for maintenance to Engineering Department.
• To check and follow up on repair and maintenance of public areas and guestrooms.
• To contact supplier on repair of machine and issue outgoing record.
• To supervise the employees within the department ensuring correct standards and methods of service are maintained as stated in the department's operation manual.
• To check long staying guestrooms.
• To inspect corridors, back areas and staircases as frequently as possible to ensure all areas are kept clean and in a satisfactory condition.
• To check floor pantries.
• To liaise with the Laundry on the Guest Laundry, linen and uniforms
• To handle guest complaints.
Duur: minimaal 5 maanden
Vergoedingen:
Profiel:
1 year of experience
Bachelor Degree (BA)
Hospitality Management
English is a must
Extra language will an asset
Internship conditions Asia
PROFILE & SKILLS
o fluent English essential (working language)
o another European or Asian language would be an asset
o available for a duration minimum of 5 months
o must be adaptable and flexible (international working environment)
o must be patient, dynamic and eager to learn as well as to participate in a daily hotel life, with people who have different education and experiences background
o preferably hotel school background
o if business school background, be ready to learn hotel-related skills such as Front Office operations
o able to use MS office applications
CONDITIONS
o the trainee must have a training agreement ("convention de stage")
o the trainee must hold a passport valid at least one year and arrange the student visa himself / herself
BORNE BY THE HOTEL
o monthly internship allowances are variable due to each hotel's policy. It can be at minimum of USD 200.
o visa fees and work permit fee
o accommodation, meals and laundry (maximum is as per the hotel policy)
TO BE BORNE BY THE TRAINEE
o air ticket to and from the hotel
o insurance expenses (medical, dental) as well as repatriation insurance (very important)
Interesse? Reageer direct! Stuur daarbuiten je CV (bij voorkeur aangemaakt via Europass: https://europass.cedefop.europa.eu/editors/en/cv/compose ) en motivatie brief apart naar ONS . 
Sterrenstages verzorgt en onderhoudt de voorselectie voor deze organisatie.
Wat doen wij? Vooraf hebben wij al het bedrijf gecontroleerd om te zien of deze aan de kwaliteit voldoet welke wij minimaal van een bedrijf verlangen. Wij bekijken jouw CV en motivatie.  Tijdens een gesprek behandelen wij jouw cv, motivatie en reeds opgedane werkervaringen.
Op basis van dit alles kijken wij of je geschikt bent voor de baan en de organisatie. Wij presenteren jouw gegevens aan het bedrijf en wanneer zij akkoord gaan kan je alles gaan regelen voor deze onvergetelijke baan.
Wij blijven beschikbaar voor advies, vragen etc.
Voor je cv/motivatie aanpassingen, presentatie, advies vragen wij een bescheiden bijdrage van 99 euro. Deze hoeft pas betaald te worden indien het bedrijf akkoord gaat met jou als hun nieuwe werknemer.
Als het bedrijf een gesprek met jou wenst dan vragen wij op voorhand het bedrag.
Als het bedrijf alsnog niet akkoord gaat met jouw sollicitatie, storten wij het bedrag retour of na overleg leggen wij jou bij een ander bedrijf voor.
Wij reageren binnen 24 uur op jouw reactie. Indien nog niks ontvangen dan is onze e-mail misschien in je spam terecht gekomen.
Zorg ervoor dat je onze emails ontvangt. Voeg daarom info@sterrenstages.nl en kantoor@sterrenstages.nl toe aan je adressen/contactpersonen.
Vereiste vaardigheden
Andere stage vacatures die je mogelijk interessant vindt