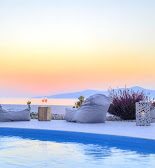 Vacature details
Job ID 2007

Ervaring

< 1 Jaar1-2 jaar
Stage omschrijving
Tasks:
Manage diverse properties from all over the world on Social Media Channels like Facebook, Twitter and Foursquare.
Update hotel websites making use of the content management system Joomla.
Write blogs on diverse topics to generate attention for the properties in your portfolio.
Take initiative!
Minimum of 3 months.
Vergoedingen:
Transport costs from and to lodging address to office
Voor de mogelijkheid tot een bijdrage tijdens je stage kan je je wenden via Erasmus+ of je stagebureau via je opleiding
Profiel:
Good communication skills.
Team player, motivated and enjoy the sector of e-commerce and hospitality.
A driven no-nonsense personality, together with a basic understanding of the hotel and travel industry is required.
Previous experience in the hotel industry is a plus. Front office and reservations experience in hotels could also work in your favour
Good spoken and written comprehension of the English and German, Dutch or French language is a must.
Good spoken and written comprehension of the Spanish language is a pré.
Enthusiasm!
Interesse? Reageer direct! Stuur daarbuiten je CV (bij voorkeur aangemaakt via Europass: https://europass.cedefop.europa.eu/editors/en/cv/compose ) en motivatie brief apart naar ONS . 
Sterrenstages verzorgt en onderhoudt de voorselectie voor deze organisatie.
Wat doen wij? Vooraf hebben wij al het bedrijf gecontroleerd om te zien of deze aan de kwaliteit voldoet welke wij minimaal van een bedrijf verlangen. Wij bekijken jouw CV en motivatie.  Tijdens een gesprek behandelen wij jouw cv, motivatie en reeds opgedane werkervaringen.
Op basis van dit alles kijken wij of je geschikt bent voor de baan en de organisatie. Wij presenteren jouw gegevens aan het bedrijf en wanneer zij akkoord gaan kan je alles gaan regelen voor deze onvergetelijke baan.
Wij blijven beschikbaar voor advies, vragen etc.
Voor je cv/motivatie aanpassingen, presentatie, advies vragen wij een bescheiden bijdrage van 99 euro. Deze hoeft pas betaald te worden indien het bedrijf akkoord gaat met jou als hun nieuwe werknemer.
Als het bedrijf een gesprek met jou wenst dan vragen wij op voorhand het bedrag.
Als het bedrijf alsnog niet akkoord gaat met jouw sollicitatie, storten wij het bedrag retour of na overleg leggen wij jou bij een ander bedrijf voor.
Wij reageren binnen 24 uur op jouw reactie. Indien nog niks ontvangen dan is onze e-mail misschien in je spam terecht gekomen.
Zorg ervoor dat je onze emails ontvangt. Voeg daarom info@sterrenstages.nl en kantoor@sterrenstages.nl toe aan je adressen/contactpersonen
Andere stage vacatures die je mogelijk interessant vindt