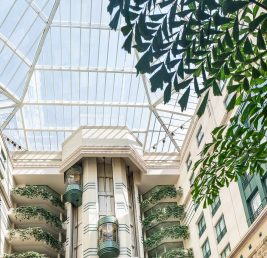 Vacature details
Job ID 2165

Ervaring

< 1 Jaar1-2 jaar
Stage omschrijving
Internship in the Human Resources department at the Radisson Blu Royal Hotel Brussel
You will assume responsibility for the management of trainees within the hotel and assist to the Human Resources Coordinator and Human Resources Director with the department's administrative tasks.
Your tasks will involve:
Handle applications for full time jobs, trainees and student jobs
Manage the hotel's online presence in terms of job postings and requests
General administration of employees, trainees and students
Organization of training
Continuous update of operations
Internal communication with teams
Centralization of daily post mails
Develop efficient working relationships with schools
Period is on request only.
Duur: minimaal 6 maanden
Vergoedingen:
Maaltijd tijdens shift
Stagevergoeding: alleen voor niet-Belgische studenten.
Profiel:
Knowledge of Human Resources
Customer-oriented and friendly
Confident and motivated
Organized and multi-tasking
Have a team spirit and at the same time be independent
Good communication and time management skills
Professionalism
Fluent in English and French/Dutch
Be enrolled in a school/university and provide an internship agreement
We will respond within 24 hours! Please check your inbox and spam box.
In order to successfully receive further communications regarding your submission, please adjust any email/spam filters to allow delivery from the sterrenstages.nl domain!
Vereiste vaardigheden
Andere stage vacatures die je mogelijk interessant vindt