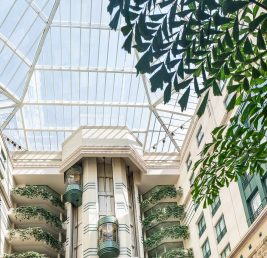 Vacature details
Stage omschrijving
Internship in the Accounting department at Radisson Blu Royal Hotel Brussel
You will be in charge of administrative tasks to assist in the daily activities of the Accounting Department. The job incumbent accurate timely submission of information to the Financial Controller; controls and banks all hotel money, ensures proper controls for cash handling, and brings any discrepancies to the attention of the Financial Controller.
Your tasks will involve:
Assist the accountant and take part in daily tasks of the department.
Gain an in-depth understanding on the communication between the different hotel departments and ways they influence financial results.
Take part in different projects, and depending on your skills also be responsible for some of them.
On request only.
Duur: minimaal 5 maanden
Vergoedingen:
Maaltijd tijdens shift
Stagevergoeding: alleen voor niet-Belgische studenten
Profiel:
Organized and multi-tasking
Excellent analytical skills
Team player
Good communication and social skills
Fluent in English and preferably another European language
Good knowledge of Word and Excel, preferably also Opera.
Be enrolled in a school/university and provide an internship agreement
In order to successfully receive further communications regarding your submission, please adjust any email/spam filters to allow delivery from the sterrenstages.nl domain!
Vereiste vaardigheden
Andere stage vacatures die je mogelijk interessant vindt