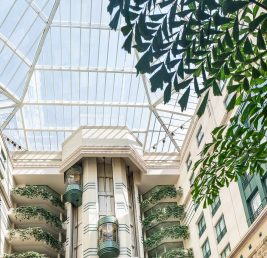 Vacature details
Job ID 2156

Ervaring

< 1 Jaar1-2 jaar
Stage omschrijving
Internship at the bar at Radisson Blu Royal Hotel Brussels
The Radisson Blu Royal hotel is looking for an Intern/Trainee in our Bar.
We are looking for you to have the possibility to do an Internship in our department for minimum 4 months.
As an Intern / Trainee you will work as a team member in our appreciated Bar and learn from our experienced team.
Your tasks will involve:
• Preparing the drink orders in relation with recorded sales and according to the procedures in place
• Opening the bar and unlocking the different storage areas and fridges.
• Ensuring the service areas are clean, tidy and in optimal working order.
• Serving drinks and light snacks according to requests.
• Providing personalized service to all customers, and in particular to regular VIP or long stay customers.
• Ensuring all consumptions are correctly billed paid and returning change under the supervision of the Head Barman.
Minimum 3 months.
Vergoedingen:
Maaltijd tijdens shift
stagevergoeding: alleen voor niet-Belgische studenten
Profiel:
We are searching for someone who:
has Knowledge of the bar's products.
is Confident use of Micros tools
is Previous service experience
has Abilities in tray usage.
is Customer oriented
is currently enrolled in a school and will be provided with an Internship Agreement
Competencies:
Knowledge of the hygiene and security standards
Have a good knowledge of English + another language
We also see that you are a "hospitality ambassador" with a genuine "Yes I Can!" attitude.
Add us as save sender to increase communications between one another!
Vereiste vaardigheden
Andere stage vacatures die je mogelijk interessant vindt