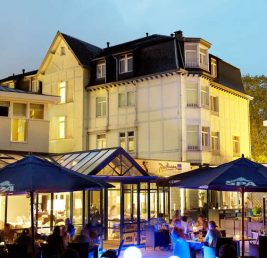 Vacature details
Job ID 881

Ervaring

Basis< 1 Jaar1-2 jaar
Stage omschrijving
Stage management Housekeeping supervisor in Spa, België
Assist in all aspects of daily housekeeping operations
First 10 days: learning of cleaning room, bathroom & standards
Opening of the day & distributing tasks to room attendants
Closing of the day
Room Supervision & check
Public areas supervisions & check
Laundry Supervision
Administrative tasks
Statistics & reports
Leading and guiding room attendants
Controlling interim & payroll etc
minimum of 2 months
Periode kan eventueel besproken worden
Vergoedingen:
Remuneration / allowance is only for students of non-Belgium schools/education.
Or accommodation or 400 euros per month
Vereisten:
Minimum 12 weeks
Languages: Dutch, minimum basic French
English + Other are a plus
Flexible
Team player
Motivated
Smiley and open minded
Wij reageren binnen 24 uur op jouw reactie. Indien nog niks ontvangen dan is onze e-mail misschien in je spam terecht gekomen. Zorg ervoor dat wij als veilige afzender in jouw email geregistreerd staan. Dit om de communicatie te bevorderen.
Vereiste vaardigheden
Andere stage vacatures die je mogelijk interessant vindt