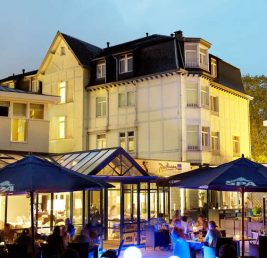 Vacature details
Job ID 880

Ervaring

Basis< 1 Jaar1-2 jaar
Stage omschrijving
The Cost Control internship consist of assisting the Accountant/Cost Controller in the following tasks:
Making the orders to suppliers
Receiving & checking deliveries
Minibar checking & filling
Prices calculation
Food Cost checking
Suppliers negotiations
Duur: Minimum 3 months
Vergoedingen:
Remuneration / allowance is only for students of non-Belgium schools/education.
Or accommodation or 400 euros per month
 Vereisten:
Minimum 3 months
Languages: French and Other
Flexible
Team player
Motivated
Currently enrolled at a school
Wij reageren binnen 24 uur op jouw reactie. Indien nog niks ontvangen dan is onze e-mail misschien in je spam terecht gekomen. Zorg ervoor dat wij als veilige afzender in jouw email geregistreerd staan. Dit om de communicatie te bevorderen.
Vereiste vaardigheden
Andere stage vacatures die je mogelijk interessant vindt