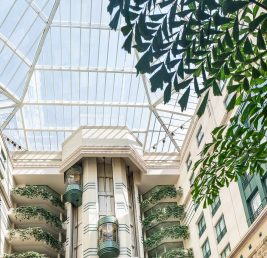 Vacature details
Job ID 2159

Ervaring

< 1 Jaar1-2 jaar
Stage omschrijving
INTERNSHIP AS CLUSTER SALES AND MARKETING COORDINATOR
Are you ready for a new challenge? Would you like to work in a rapidly changing industry and a dynamic international company within an energized team?  If you're passionate about hospitality, you could enjoy a fantastic future with Radisson Hospitality Belgium: as part of our dynamic, rapidly expanding family, we will nurture and develop your exceptional abilities – taking you on an exciting career path.
THE JOB:
You will support the Brussels Cluster Sales & Marketing department at Radisson Hotel Group in their everyday tasks. You will be working for the four hotels of the cluster, Radisson Blu Royal Hotel, Radisson RED Hotel, Park Inn by Radisson Brussels Midi and Park Inn by Radisson Brussels Airport.
Our philosophy Yes I Can! gives a key role to each member of our team to ensure an unforgettable stay for our guests. Joining the team is giving yourself the opportunity to gain experience in a friendly and training atmosphere
Minimaal 5 maanden
Vergoedingen:
Maaltijd tijdens dienst
Stagevergoeding: alleen voor niet-Belgische studenten
Profiel:
KEY ROLES AND RESPONSIBILITIES:   Assist the Director of Sales & Marketing, the Sales Managers and the Marketing Supervisor in their daily tasks  Telesales for all segments  Built quotations & Response to Leisure clients  Create posters, flyers and newsletters for internal and external communication   Reputation Management: Response to Client Reviews  Website content improvement   Reporting & Data analyze
WHAT ABOUT YOU:  Customer oriented and friendly  Previous experience in the hospitality field   Confident and motivated  Organized and multi-tasking  Have a team spirit and at the same time be independent  Good communication and time management skills  Professionalism  Fluent in English and French (speaking and writing)  Able to create Word, Excel and PowerPoint documents  Have a genuine "Yes I Can!" attitude  Be enrolled in a school/university and provide an internship agreement  EU Citizen or legal to work in Belgium (valid work permit to work in Belgium)
In order to successfully receive further communications regarding your submission, please adjust any email/spam filters to allow delivery from the sterrenstages.nl domain!
Vereiste vaardigheden
Andere stage vacatures die je mogelijk interessant vindt