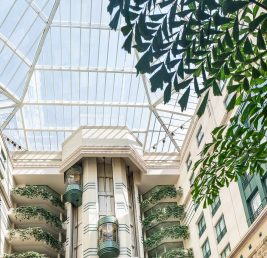 Vacature details
Job ID 2160

Ervaring

< 1 Jaar1-2 jaar
Stage omschrijving
Jouw stage Cost Control in Brussel
WELCOME TO THE RADISSON BLU ROYAL HOTEL, BRUSSELS
THE BEST PLACE TO SAY: YES! TO A BRILLIANT NEW CAREER!
If you're passionate about hospitality, you could enjoy a fantastic future with Rezidor: as part of our dynamic, rapidly expanding family, we will nurture and develop your exceptional abilities – taking you on an exciting career path.

Internship in the COST CONTROL & STORES DEPARTMENT
You will assist the store keeper /Cost Controller in ensuring all incoming goods are properly ordered, delivered and in optimal condition to be used within the hotel's departments.
Your tasks will involve: 
Assisting in the taking, accounting and processing of inventory information and ensuring accounting records are accurate.
Assisting in the department's Cost Control activities.
Providing efficient, prompt, courteous, trouble-free and proactive service to customers, hence maximizing guest satisfaction
Performing all activities in ways that are consistent with the Responsible Business principles of operation.
Ensuring departmental guidelines, the departmental business plan and the Radisson Blu corporate guidelines and service concepts are followed within the department.
Minimaal 5 maanden
Vergoedingen:
Maaltijd tijdens shift
Stagevergoeding: alleen voor niet-Belgische studenten
Profiel:
Requirements:
Good organization and communication skills
Friendly and customer oriented
Team-working skills
Flexibility
Effectiveness
Punctuality
Fluent in English and French
Passion for Food and Beverage
Have a genuine "Yes I Can!" attitude
Be enrolled in a school/university and provide an internship agreement
In order to successfully receive further communications regarding your submission, please adjust any email/spam filters to allow delivery from the sterrenstages.nl domain!
Vereiste vaardigheden
Andere stage vacatures die je mogelijk interessant vindt